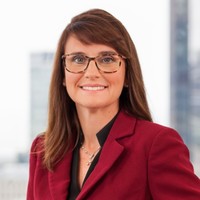 As Chief Information Officer, Denise brings more than 25 years of experience to guide, develop, and implement dynamic data driven strategies for PeopleOne Health's partners and clients. Prior to joining the team, she led the Informatics Practice for Oswald Companies, which consisted of Health Management Solutions, Data Analytics and Technology Solutions.
Her prior experience includes serving as Vice President of a national TPA where she created and implemented a Center of Excellence hospital program to serve clients like Walmart, Boeing, and Lowes which fueled exceptional results. Her vast experience in the healthcare industry includes insurance administration for self-funded groups, product development, applied technologies, trend management and client-focused business development. Within PeopleOne Health, her focus will be to empower clients with vital and relevant information to make crucial business decisions, to focus on developing an ecosystem to support an alternative health care delivery model, and to increase engagement and member satisfaction.
Denise earned her bachelor's degree in Computer Information Systems from Baldwin-Wallace University. She achieved her Executive MBA degree from Baldwin-Wallace University. Additionally, she holds a Certificate of Leadership and Project Management from Cleveland State University. She is licensed in Variable Life, Accident and Health in the state of Ohio. She actively participates in raising awareness and funds for cancer research through Velosano and the Breast Cancer Research Foundation through Play for PINK.